You love watches, you buy watches, you have many watches. Here is the way you can display them affordably. Here is exactly that!
Very Affordable Watch Stand, it's made of cardboard. It's made for you. You could actually make it by yourself, as I made its design available under Creative Commons CC BY 4.0!
Beautiful poster made by talented Ukrainian designer ZLATA PRUTSKA @simplekettle.
But for a lazy and/or clumsy people like you and me, I have ordered this design to be made by a trusted Latvian box making company, Firstbox.
However, sending 1 watch stand is not cost efficient considering the shipping fee, and it would probably be bent during the shipping. So I offer a minimum reward with a set of 10 watch stands, and sets of more watch stands. This way, I can offer you a factory-made quality cardboard watch stands as low as 1.5 EUR a stand. (EXCLUDING THE SHIPPING FEE!)
Spend Money on Watches, Not on Watch Stands!
You prefer to buy unique watches, and want to buy it before anyone else, or keen to buy it affordably or with a good deal, and that's why you are here on Kickstarter. You area a kind of person who prefers a watch brand to spend more money on the watch, rather than meaninglessly luxurious packaging.
So naturally you need to have some sort of watch boxes, watch stands, or watch roles to store your watches. But roles are for carrying watches, and you can't see your collection without buying watch boxes without glass top (which are quite expensive).
Of course you might have a watch box or two, and several watch stands. But the number of your watches exceeds them. So some, if not many, of your watches are lying on your desk, shelf, or drawer. And you feel sad, but still, if you have enough money to buy display boxes or watch stands for all your watches, you could buy a watch. And that's what you do.
That's what I did too. So I made this very affordable watch stand, and wanted to share it with other like-minded watch enthusiasts.
"CC 4.0", A.K.A. It's Free for Everyone
This design is published under Creative Commons Attribution 4.0 International License. 
This means you can make this stand by yourself for free. If you are a company, you can change elements and mass produce it and sell, and you don't even have to give anything to me except a respect by mentioning me as the original designer.
Doesn't it Look Too Cheap?
Yes of course! It's made of cardboard after all! It doesn't look good enough for your precious watch collection? Maybe! But it literally elevates your watches from just lying down to facing you, and that looks much better.
And yes, it is made of cardboard! That means you can draw, paint, make holes, decorate as you like! Are you afraid of making mistakes when decorating? Well it's affordable, and fully recyclable, so don't worry to much about it!
Alternatively, you could probably get wild and make it with other materials, such as metal, wood, etc!
Would it Hold My Watches?
It can hold both small watches and big watches. Please note that these are the images of prototypes, but dimension-wise these are very similar to the actual stands.
For example, here are smaller ones:
Non typical shaped cases:
And big watches:
Also thick NATOs and G-Shock's integral rubber straps aren't suited but not impossible to be held with this stand:
The maximum strap width is 24mm. And straps with width bigger than that will not fit into the hole of the stand (although, YOU CAN EASILY MODIFY the stand to make it wider!):
Prototypes?
Here are some photographs from the prototypes I've made out of cardboards:
Standard International Shipping
Our international shipping use DHL Global Mail.
We will provide you two tracking numbers. One that tracks your shipment from Finland to DHL warehouse in Germany, and another which tracks the shipment from Germany to your address.
It would take several days between the second tracking number would be updated.
According to DHL, their delivery aim is the following:
To Germany: 2-4 days
To EU: 3-6 days
To USA and Canada: 5-9 days
To Rest of the World: 6-12 days (for example, a package to Nagoya, Japan took 10 days)
DHL Express Shipping
It costs more, but it's faster!
Free Domestic (Finland) Shipping
Shipping within Finland use Posti Domestic Parcel shipping service which delivers our product to your nearest Posti Parcel Locker.
Delivery in 1–3 working days. (If you trust Posti that is!)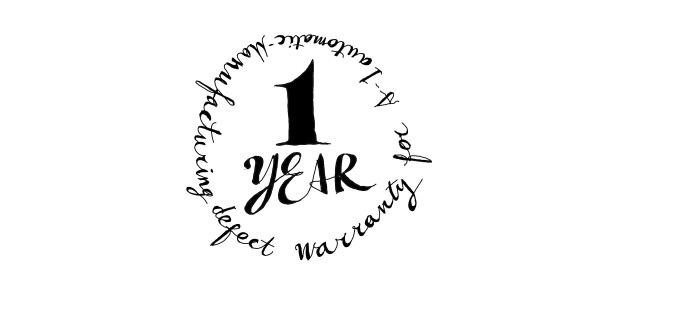 1-Year Manufacturing Defects Warranty
I have been wearing one of the functioning prototypes for almost 6 months. So far, it's functioned with no problems, and I am confident that it would for at least the next 6 months.

The reason I made sure that it's specifically 1-Year warranty for "Manufacturing Defects" is that I believe that most of the people who have never utilized the warranty of a product don't realize that the warranty only covers Manufacturing Defects. Some watch brands offer a longer warranty, such as 5 years or 10 years—but by then, how would you know that your broken watch suffered a manufacturing defect, or normal wear-and-tear? And would you ever be able to convince the brand's customer service that it was indeed a manufacturing defect?
Their warranty doesn't cover wear-and-tear, or user error, and neither does this warranty. But I do think it is important to clarify that it is a warrant for manufacturing defects, instead of just issuing that it is a vaguely worded "warranty" which sounds like something that might cover something more than manufacturing defects. And 1 year is enough time to warrant manufacturing defects.
60-Days 100% / 90% Return Policy
If you wish to return the watch, you can absolutely do that within 60 days of purchase. You have to take several photographs of the watch and send an email to me before shipping it back. Depending on the condition of the watch, the amount of the refund is different.
-Full Refund: If the watch, within 60 days of purchase, was never worn, and the packaging (boxes, wraps) is intact. Please send us an email with photographs of the watch and the proof of purchase, before shipping it back to us. When shipping back, please use a trackable shipping method. We will fully refund the watch and the shipping cost once it arrives to us upon inspection.
-90% Refund: If the watch, within 60 days of purchase, was never worn, but some of the packaging (boxes, wraps) is missing. Please send us an email with photographs of the watch and the proof of purchase, before shipping it back to us. When shipping back, please use a trackable shipping method. We will refund 90% of the watch and the shipping cost once it arrives to us upon inspection.