*No it is not sold out! It is now available at ModModeWatches!*
Yes I was running an Indiegogo campaign, but I have received several messages saying that people are having problem putting their own address information, or the payment didn't go through.
I thought people would feel more comfortable backing on a campaign that is on a known crowdfunding platform, rather than a small microbrand's website. But if Indiegogo is failing it, then it would be better to just have a pre-order on my website. (But if you are more comfortable pre-ordering the dial on Indiegogo, here is the link!)
Short Summary
Hello, my name is Yu Ando, a designer and owner of AndoAndoAndo. I'm originally from Japan, studied design in Japan, but now living with my family in Helsinki, Finland.
I have previously made A-1 Automatic watch, and then absolutely blasted by the love, passion and enthusiasm of watch modding community! Then made A-1 Mod Cases, with the support from the community.
And here it is, another design, this time brand new, for any NH36 rocking modders to enjoy!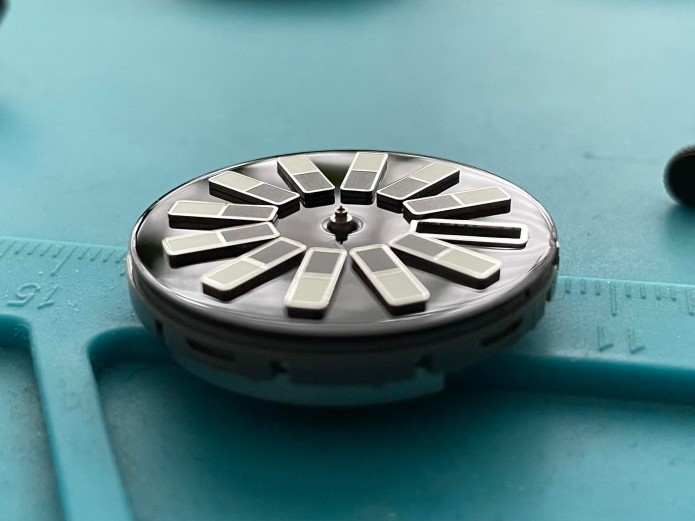 DDID, Day-Date Integrated Dial!
So here it is, the DDID (Not to be confused with: Describe, Determine, Implicate and Direct / Decontamination and Decommissioning Integrated Demonstration /  Dispensable Drug Identifier).
I was always annoyed that the window for the day/date discs having different shape to the indexes, making the day/date opening an element that destroys the symmetry. So I made the indexes the same shape as the window!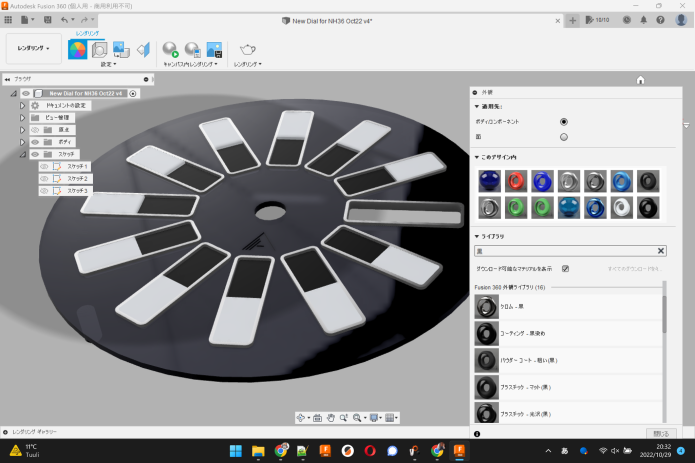 Now, if you know me, you know that I am bad with colors, so naturally the colors is limited to black and white. But then I was wondering for a why that why there are only a handful of black lumes around (ModModeWatches, and NamokiMOD sells dials with black lume by the way).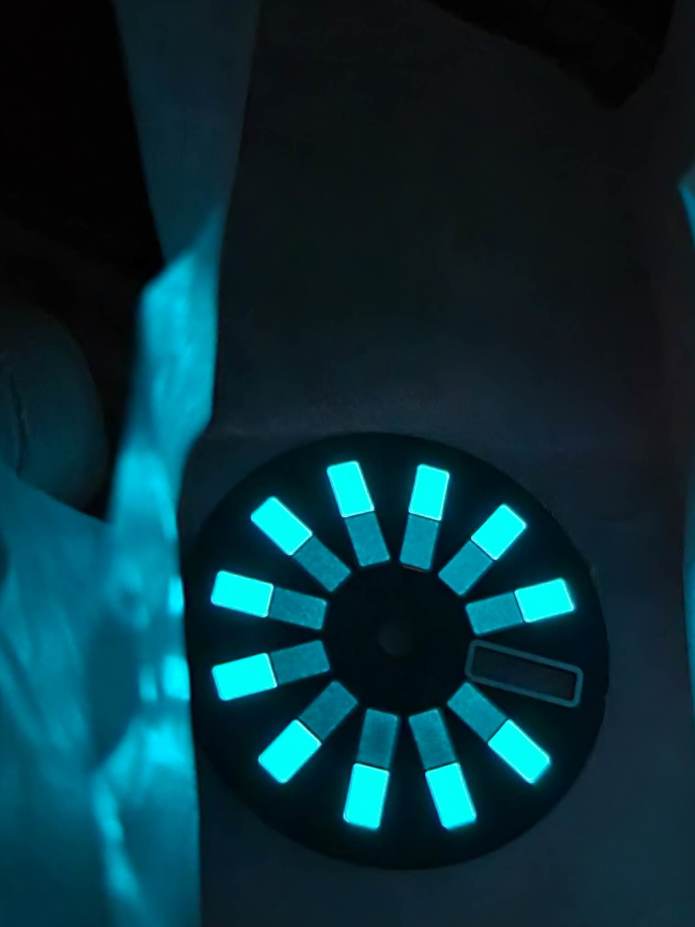 And of course the reason is that black color absorbs photons, so the lume is not as bright = not as useful. But I wanted to have some playfulness in this dial. So I added the black lume in the index, to separate the index into two, just like the day and date disks are separated.
The lume we use is all Swiss made BGW9, including the black part. So the black (under the lighting) lume is basically a mixture of BGW9 and black paint.
But wait a minute, white index outer would match a white date disk, but you would need a black day disk? Yes you would! After the manufacturing, this dial will be sold exclusively on ModModeWatches (which currently sells my A-1 Mod Cases!), and you know what? ModModeWatches sells exactly that!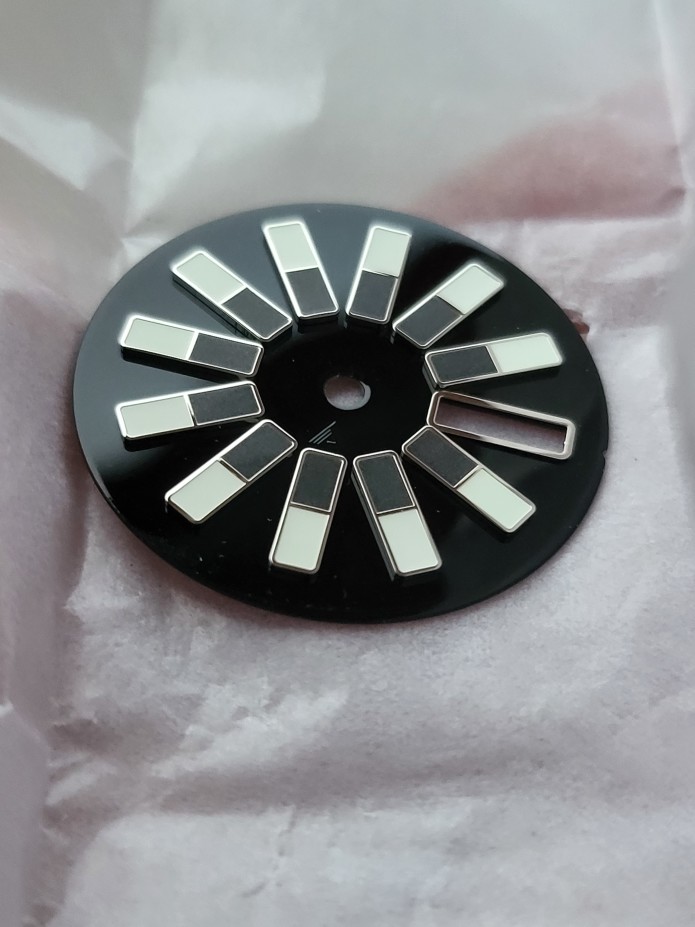 Seemingly empty dial, but if you look closely to above 6 O'clock index, you will see that the AndoAndoAndo logo is subtly put there on the glossy dial.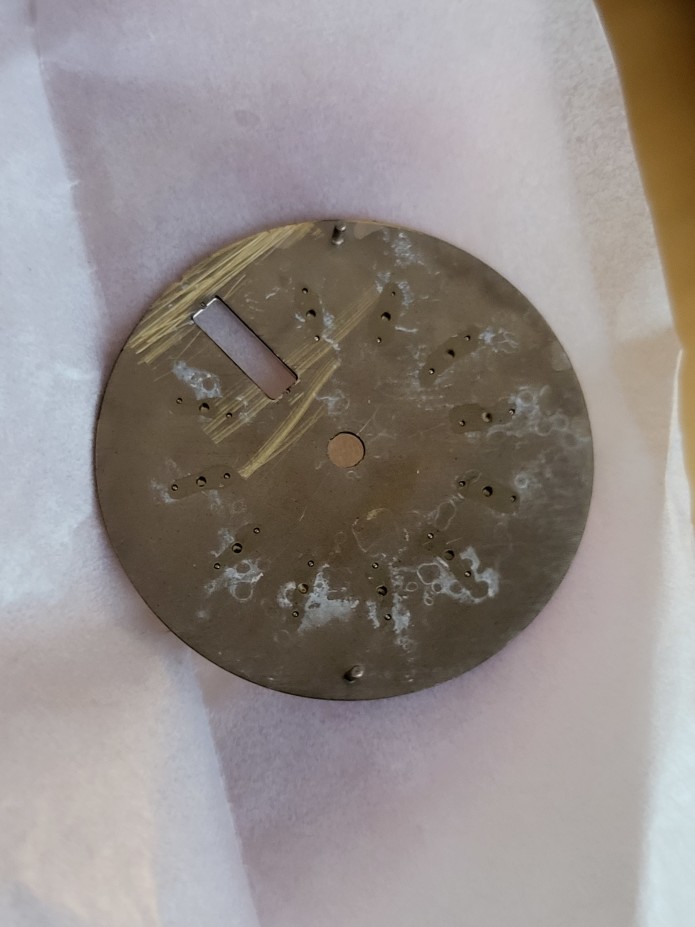 This prototype only has 2 legs on the back, but the product edition will have 4 legs, so it can be easily attached into a SKX case (with crown position around 4 O'clock), or more traditional 3 O'clock crown position case. You just have to cut the extra legs with a nipper (Lucius Atelier kindly has an article about it).
All the images on this page are prototypes, and I am sure some of you have worried that the prototypes look a bit thick. The product version will likely to have 0.1 mm thinner dial and maaaybe slightly thinner indexes. And it will have 2 more legs ( so total 4 legs, but that doesn't mean the dial can walk like an animal.... just so you know).
EXAMPLE MOD PICS!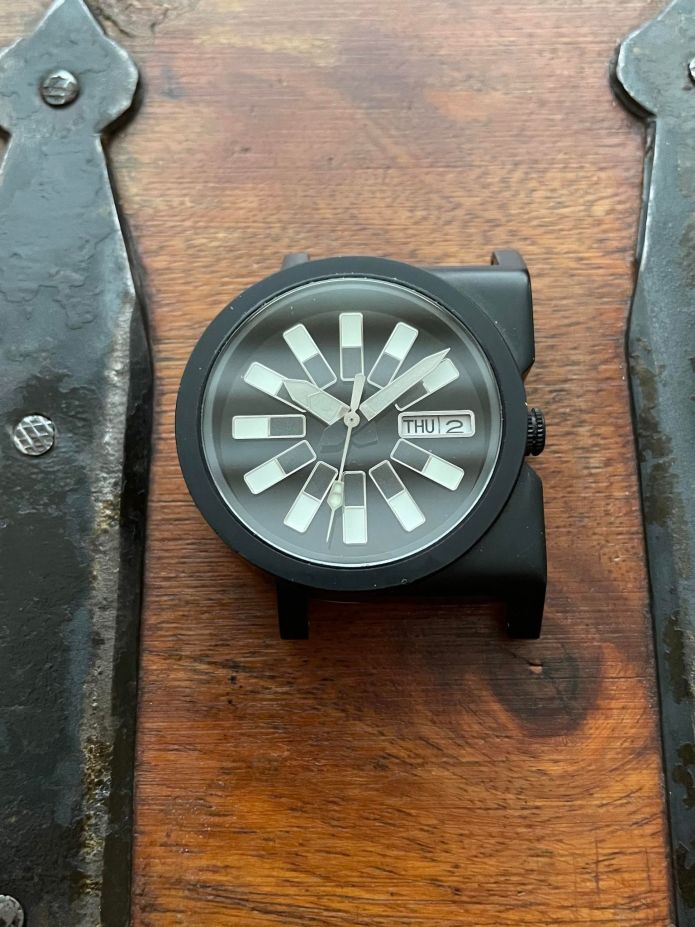 Modded by @esinemotiivi, with a black A-1 Mod Case!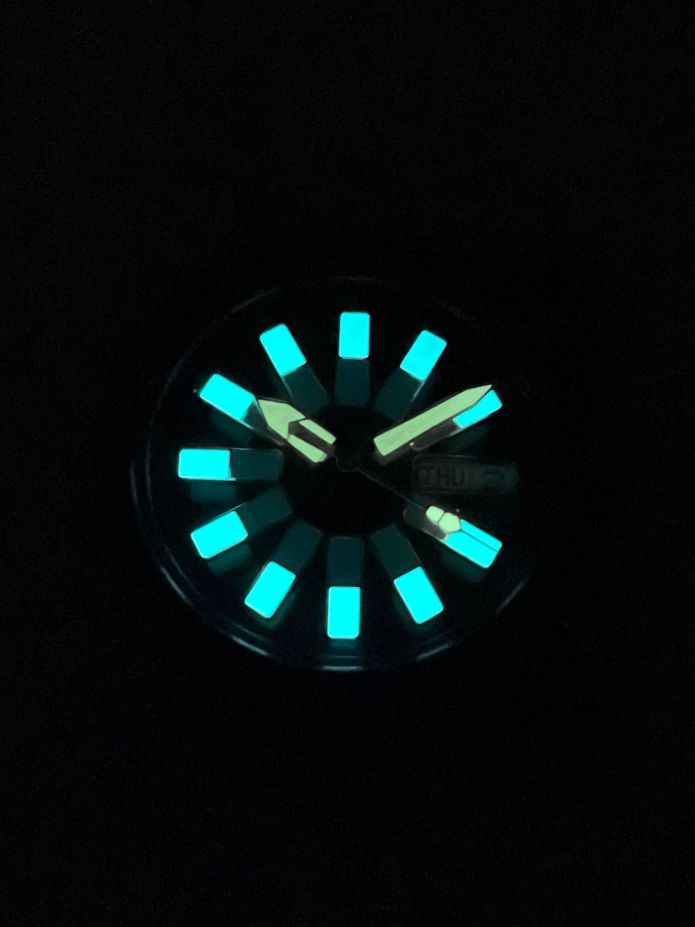 Modded by @esinemotiivi, luming well!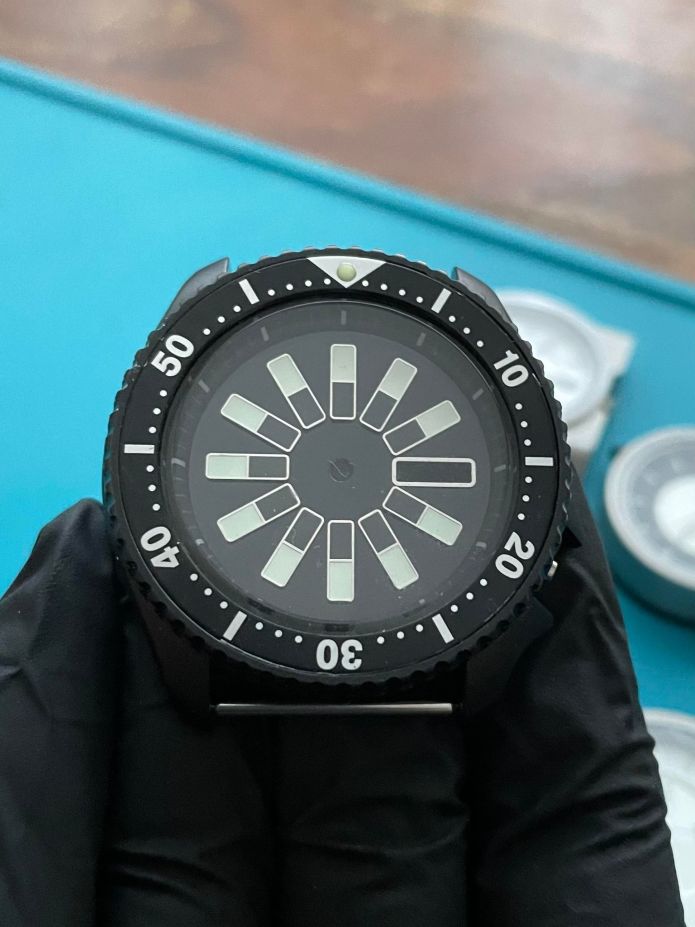 Modded by @esinemotiivi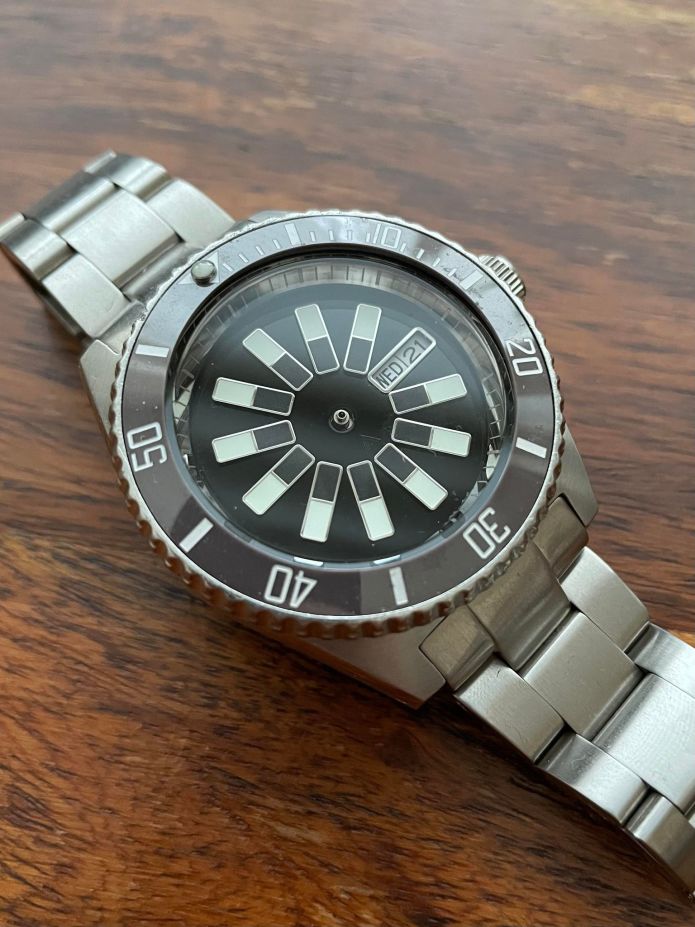 Modded by @esinemotiivi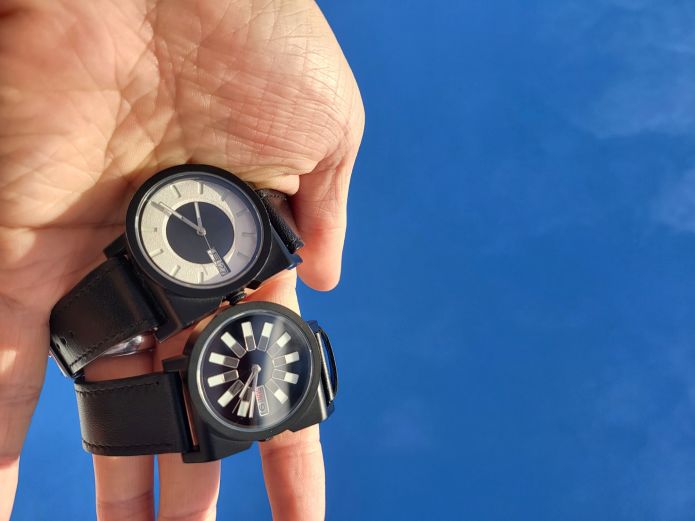 An A-1 Auto modded with a DDID dial, and an A-1 Auto BWBS. The A-1 Mod Case can be purchased on ModModeWatches.
What We Need & What You Get
So I made the prototype, which only required a few hundreds of euros to make. But to make a mass order, which allows me to sell each dial for a reasonable price, I need the modding community's help yet again!
The minimum order quantity for manufacturing this dial is 300 pcs, and in total it cost 7198 EUR to manufacture, ship it to the warehouse in Singapore, the import tax in Singapore.
Yes I am aware that big companies crowdfunding and people think it's unfair, I feel you (I am also a super-backer), but this is different. AndoAndoAndo is still a very young and small company, and we don't have a budget, income, nor saving to pay for the production cost.
I will take a loan if we don't reach the campaign goal, but if I take the whole manufacturing cost as a loan, that is a big risk not only for my company but for my family as well. So we are running this campaign.
For supporting this project with the DDID x 1 perk, you will have one DDID Dial for NH36 with 10% off discount from the retail price. After this campaign ends, either we reach the campaign goal or not (if latter, I will take a loan to fill the manufacturing cost), I will order the manufacturer to produce 300 pcs of the DDID.
The Impact
I would love to keep the watch modding community vibrant and exciting. I think my dial would add an unique, un-traditional asset to the community. And this would allow me to make more modding parts.
I have so many ideas, but not enough money. With your help we can make the community more interesting and fun!
Also, anyone who is interested in collaborating with me, please let me know!
Risks & Challenges
There is always a risk of manufacturing delay, but I will make sure to tell all the supporters swiftly and honestly. I have experienced many crowdfunding projects failing to do so, and I didn't like that as a backer. So be assured that I will let you know if any change in manufacturing, shipping, etc happens.
Other Ways You Can Help
Please share this project! Let the people who are interested in modding, would might be interested in unique dials know about this campaign! <3 <3 <3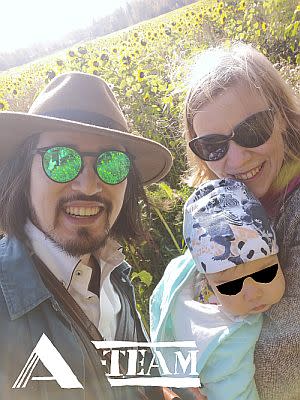 Thank you so much for your time, and have a WONDERFUL DAY!
-Yu
Standard International Shipping
Our international shipping use DHL Global Mail.
We will provide you two tracking numbers. One that tracks your shipment from Finland to DHL warehouse in Germany, and another which tracks the shipment from Germany to your address.
It would take several days between the second tracking number would be updated.
According to DHL, their delivery aim is the following:
To Germany: 2-4 days
To EU: 3-6 days
To USA and Canada: 5-9 days
To Rest of the World: 6-12 days (for example, a package to Nagoya, Japan took 10 days)
DHL Express Shipping
It costs more, but it's faster!
Free Domestic (Finland) Shipping
Shipping within Finland use Posti Domestic Parcel shipping service which delivers our product to your nearest Posti Parcel Locker.
Delivery in 1–3 working days. (If you trust Posti that is!)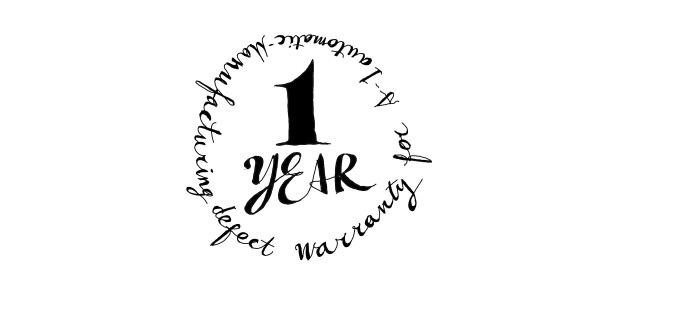 1-Year Manufacturing Defects Warranty
I have been wearing one of the functioning prototypes for almost 6 months. So far, it's functioned with no problems, and I am confident that it would for at least the next 6 months.

The reason I made sure that it's specifically 1-Year warranty for "Manufacturing Defects" is that I believe that most of the people who have never utilized the warranty of a product don't realize that the warranty only covers Manufacturing Defects. Some watch brands offer a longer warranty, such as 5 years or 10 years—but by then, how would you know that your broken watch suffered a manufacturing defect, or normal wear-and-tear? And would you ever be able to convince the brand's customer service that it was indeed a manufacturing defect?
Their warranty doesn't cover wear-and-tear, or user error, and neither does this warranty. But I do think it is important to clarify that it is a warrant for manufacturing defects, instead of just issuing that it is a vaguely worded "warranty" which sounds like something that might cover something more than manufacturing defects. And 1 year is enough time to warrant manufacturing defects.
60-Days 100% / 90% Return Policy
If you wish to return the watch, you can absolutely do that within 60 days of purchase. You have to take several photographs of the watch and send an email to me before shipping it back. Depending on the condition of the watch, the amount of the refund is different.
-Full Refund: If the watch, within 60 days of purchase, was never worn, and the packaging (boxes, wraps) is intact. Please send us an email with photographs of the watch and the proof of purchase, before shipping it back to us. When shipping back, please use a trackable shipping method. We will fully refund the watch and the shipping cost once it arrives to us upon inspection.
-90% Refund: If the watch, within 60 days of purchase, was never worn, but some of the packaging (boxes, wraps) is missing. Please send us an email with photographs of the watch and the proof of purchase, before shipping it back to us. When shipping back, please use a trackable shipping method. We will refund 90% of the watch and the shipping cost once it arrives to us upon inspection.